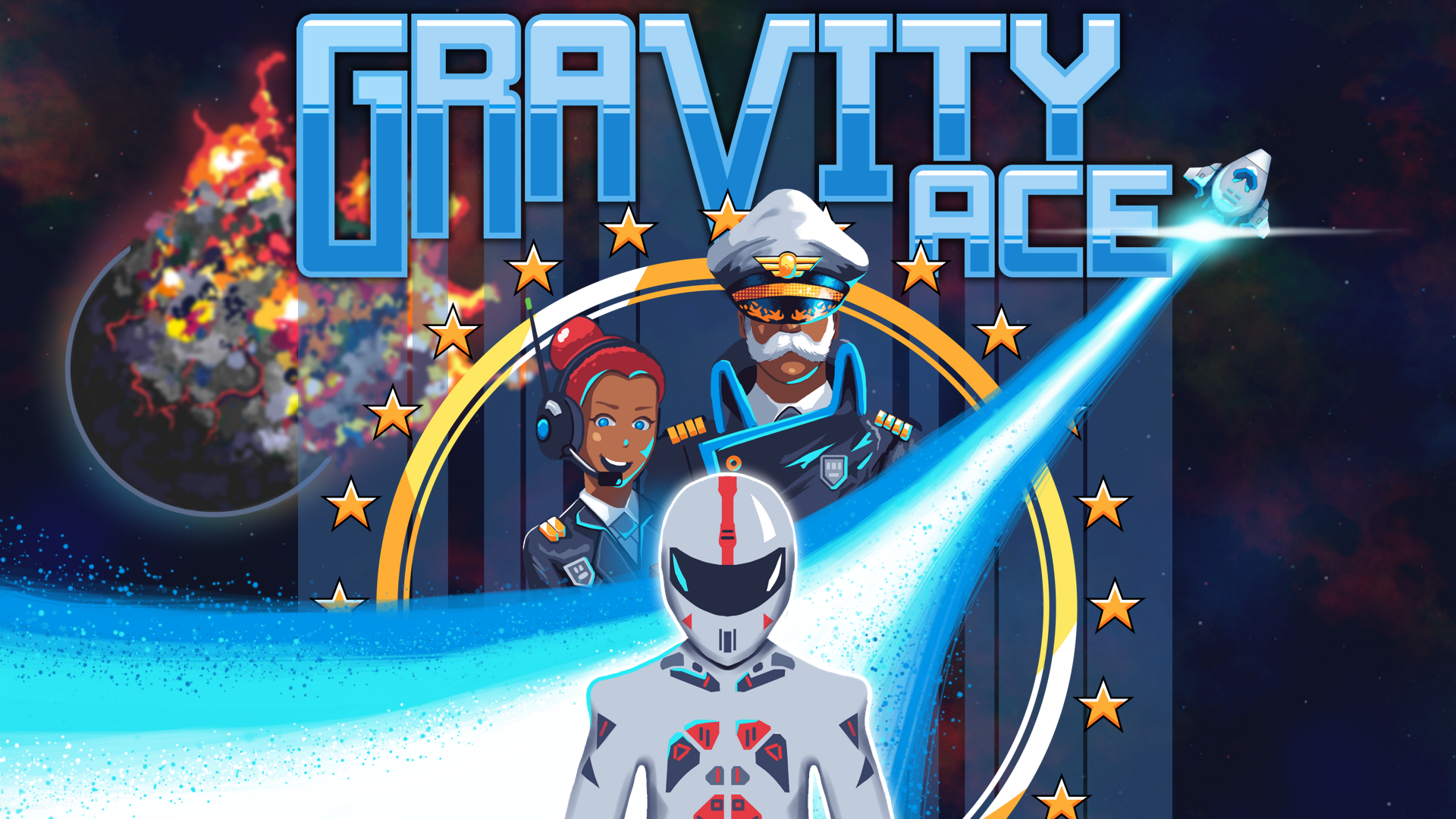 Gravity Ace
My God, It's Full of Updates
---
December is the lost month but work has been happening. Lots of small but necessary updates this round. And it's 2019! A new year! It's all happening! And my food coma is wearing off and I'm getting closer to the early access launch date so updates will be coming more frequently. Here's a list of what's new. There's also more detail on the official website.
Happy new year!
Added indicator for off-screen fuel stations
Added indicator for off-screen people
Fix for fuel doubling up after restart
Fix crash in gameover scene when button mashing
Fixed drone enemies waking up in the editor
Removed detection radius from all enemies (they see you when they see you)
Added Linux Xbox One S controller mapping
Added outlines to some UI text for improved visibility
Fuel pods always spawn when player is out of fuel
Redesigned UI fonts
Fixed bug where pickups lost player if shield dropped
Added app icon
Added splash screen
Updated my build system - I know you don't care but it's **PRETTY COOL**
Added cinematic letterboxed intro to each level
Animated the aiming crosshair
Show aiming crosshair when using gamepad
Added custom mouse pointer
Added secondary explosions
Added campaign and level chooser, rewrote editor load/save dialogs. IMPORTANT NOTE: Levels are now organized into *campaigns*. If you've created levels, you should create a campaign folder and move your levels inside of that. Then open any of those levels in the level editor to create the meta data for your campaign so you can play it. It should then appear in the new level chooser when you click Start from the main menu.
Files
Gravity Ace Playtest for Linux 64 bit
73 MB
Gravity Ace Playtest for Windows 64 bit
72 MB
Gravity Ace Playtest for OSX
74 MB