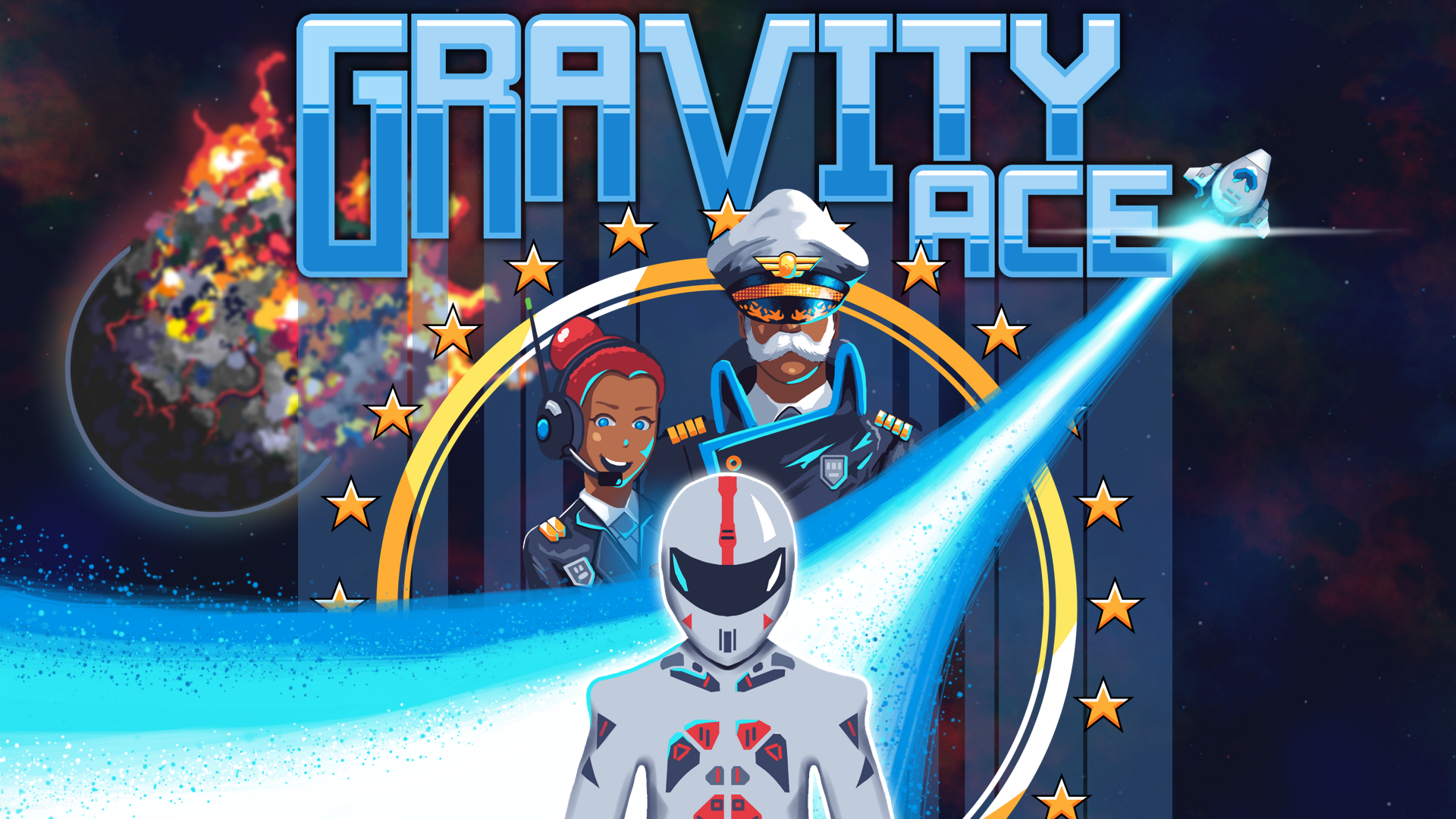 Gravity Ace
What's the use of a tractor beam if you can't beam everything, right? So, now you can. Everything that moves, you can beam. Asteroids, flying drones, people. More coming in the future. I have a lot of plans for the tractor beam. Other notable changes are a dynamic camera that looks ahead based on a combination of where you are aiming and where you are moving. This helps tremendously with planning ahead and making the play area feel less cramped. And I've overhauled the "out of fuel" mechanic. Please download the new build and let me know what you think! Also, let me know if you are still experiencing crashes or not. Thanks!
All changes:
Dynamic look-ahead camera
Fixed "anomalies" typo
Analog stick can navigate menus (in addition to d-pad and arrow keys)
Fuel gauge now shows progress when over 100%
Pickups are easier to get, shouldn't orbit anymore
Added some secondary animations/polish to player ship
Added fuel remaining % to rank screen
Improved crosshair shape
Level editor zoom now at 1:1 pixel size
Running out of fuel activates a 15 self destruct timer to avoid capture by the enemy; ship can still fly and shoot but has no shields
Enemies sometimes drop fuel pods when destroyed
Asteroids are beamable!
People (dead or alive) are beamable!
Drones (dead or alive) are beamable!
Files
Gravity Ace Playtest for Linux 64 bit
73 MB
Gravity Ace Playtest for Windows 64 bit
72 MB
Gravity Ace Playtest for Windows 32 bit
30 MB
Gravity Ace Playtest for OSX
74 MB